January 1, 2022 - April 21, 2022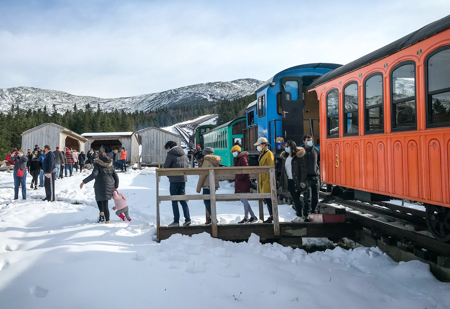 Biodiesel Trips to Waumbek Station

Each one hour round trip excursion, powered by one of our environmentally friendly biodiesel locomotives, includes a short layover at Waumbek Station (elevation 3900'). Passengers may leave the train to enjoy refreshments and, in clear weather, picture perfect views to Quebec to the north and Vermont's Northern Kingdom to the west. This trip does not go to the summit.